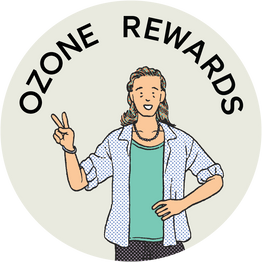 Rewards
Earn discounts on the coffee you love with Ozone Coffee Rewards. Get rewarded every time you shop, refer a friend, or take advantage of the many other ways to earn points.
Reward tiers
Classic Tier
Earn 1 point per $1 spent 200 Birthday Points
Subscriber Tier
Earn 3 points per $1 spent 400 Birthday Points
---

Refer a friend
Refer a friend to Ozone Coffee and receive a $10 voucher. Plus, your friend will get 15% off their first order too!
Refer Now

Other ways to Earn Points
Earn points every time you spend online with us and enjoy exclusive perks along the way of your Ozone Coffee journey
Start earning
How To Redeem
$5 off
500 points
$10 off
1000 points
$15 off
1500 points>
$20 off
2000 points
Redeem your points with the click of a button in your account and your discount will be stored safely until you are ready to use it. To get started, create an account, or check out our Terms and Conditions for more information.
Start Earning